Our Saviour Lutheran Church
"A Growing, Caring Community of Our Saviour - Come Grow With Us"
Our Saviour Lutheran Church exists to invite and welcome people to God, provide a community
where people of all ages can grow in faith, hope, and love, and be sent out into the real, secular world
ready to live and serve among others."
---
Sunday Morning Worship Schedule
Traditional: 9:00 AM
Sunday School: 10:15 AM
Contemporary: 11:15 AM

Summer Blended Service...10:00AM
(June, July and August)

(October- June) 3rd Saturday - 7:00 p.m

.
A joint ministry venture between Our Saviour, Redeemer,
Christ the King, and Holy Nativity Lutheran churches.

BBQ/RUMMAGE SALE
SATURDAY, September 10th
At Redeemer, Binghamton
7:30-9 AM—set up
9-2:30 BBQ/Rummage Sale
2:30-4 PM Clean Up

COMMISSIONING WORSHIP SERVICE
Sunday, September 11th, 10 AM
At Our Saviour, Endwell

ALL AGE WORK PROJECT
Sunday, September 11th, 11;30 AM
Discovery Center, Binghamton

CELEBRATION DINNER & SERVICE
Sunday, September 11th, 5 PM
Combined Dinner & Communion Service
At Christ the King, Vestal
Congratulations Maine-Endwell World Series Little League Champs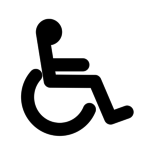 Handicapped Accessable
We are on Our Summer Schedule - Blended Worship at 10: 00 AM

August 18th, 10:00 AM. "Homcoming Breakfast"
August 18th, 2:00 PM "CHOW Walk"
August 23rd, Return to regular schedule



Everone is Welcome, Please Come Join Us


Welcome to our new site. This is a work in progress. Your comments are appreciated.
Please leave comments or suggestions in section at bottom of page. Thank you.